Most people nowadays are looking to watch top TV series based on books. Let's face it. Television is what's keeping us sane throughout these challenging times. There's no other magic portal that transports you into completely different realities, far from the present.
But while binge-watching is fun, too many trashy shows can leave you dull and unfulfilled. This is where we come in. Below is a compilation of shows based on books. Yes, book = smart.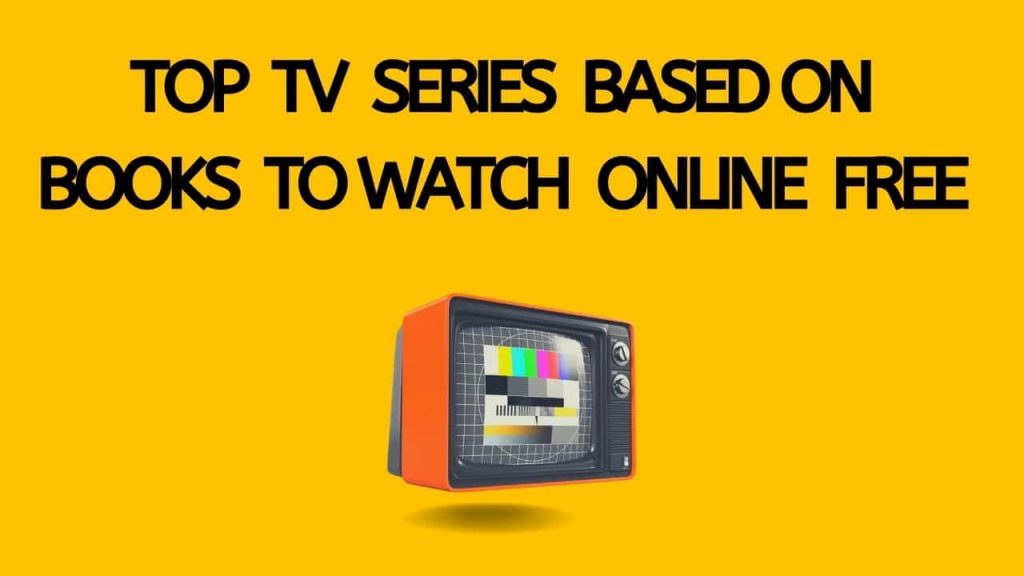 This means these shows are filled with history, fascinating concepts, and great theories. And you will enjoy watching these types of shows. Yesmovies will make it even easier for you to watch them all. Here's a list of The Top Tv Series based on books to Watch Online
Top Tv Series Based on Books to Watch Online
1- The Haunting of Hill House
The Haunting of Hill House was originally a novel by writer Shirley Jackson, released in 1959. But today, it's one of the most popular horror series out there. Haunting of Hill House follows the lives of a family haunted by ghosts, and also their past. But the show goes way beyond this.
That's the best part about it. It is not based on worn-out tropes and cliches. No. It explores concepts like depression, anxiety, repression, and denial. Not only this, but The Haunting of Hill House also questions the concept of time as we know it. Plus, the show is beautifully shot in terms of cinematography. And the best part is, it will have you hooked. Watch Top Tv Series based on books Online for Free on Yesmovies App
2- The 100
Written by Kass Morgan, the 100 is a book series that came out in 2013. But it is said by many that The 100 is far more enjoyable as a show than a book. This TV series is based in a post-apocalyptic world, where resources are limited and people are multiplying.
The first part of the show takes place on a spaceship, as the earth beneath is too radioactive to inhabit. However, some members scheme to send 100 young adults to the ground to gauge the conditions. The plot is all about survival, adaptation, and community. It also shows extremely graphic details of what it takes to survive in such a challenging environment.
The 100 also questions morality and its subjective natures. It is built on the philosophy of 'good vs evil' and builds its characters on the basis of this.
Watch Top Tv Series based on books Online for Free on Yesmovies App
3- Gossip Girl
Many aren't aware that the ever-popular show, Gossip Girl was, in fact, a book first. It was written by Cecily von Ziegesar and was released in 2002. This show is the ultimate trashy yet comfortable shoe. It has everything you could ask for. Fashion, drama, scandal, designers, and pretty people.
The best part is, you don't even need to use half a brain cell to watch this. It just has endless parties, balls, and fashion parades. But it would be unfair to the show to call it completely mindless. It does have occasional character growth.
Plus, it depicts the hollowness of the elite and the double lives they live. Gossip Girl also encourages conversations about eating disorders, family systems, and drug abuse. Don't be snobby about it. Just start with a single episode and you'll understand what the hype is about.  
4- The Handmaid's Tale
This is a show based on Margaret Atwood's book of the same name. But this show is unlike the previous one. It is intense, unsettling, and disturbing. In fact, it is made in a way to unnerve viewers. This is because of the subject matter it explores.
This is mostly related to women and their role in a post-apocalyptic world. In a world of Me Too, rising femicide, and increased domestic violence, The Handmaid's Tale is truly horrific. In fact, most people relate it to the modern world and believe women's lives aren't too different from this fictional dystopia. Here's a note of caution. If you're looking for a light show to ease your anxiety, stay away from this one.
5- Anne with an E
Anne with an E is what you'd call feel-good, pure, and happy. This show is based on Anne of Green Gables, a novel by Lucy Maud Montgomery. It follows the life of an orphan who is accidentally adopted by a family in a village. It explores growth, tolerance, and womanhood.
Anne with an E is a coming-of-age show but it is appropriate for every age. Because it has so much to teach, this show is the best option for some comfortable viewing.
Watch the latest movies and series on Yesmovies App
Want to watch the Top Tv Series based on books to Watch Online for Free? Download the Yesmovies App now and enjoy your desired movies and TV series on the go.